What does the New Year's Eve package include?
The package includes 1 or 2-night accommodation in a double room at Dom Pedro Vilamoura Hotel, buffet breakfast, New Year's brunch (1st January). Subject to availability, guests enjoy Late check out at 2 pm and free parking.
The
New Year's Eve party
starts with a welcome cocktail followed by a gala dinner, with a 4-course menu and a selection of Dom Pedro wines, sparkling wine toast, live music, and New Year's Eve supper.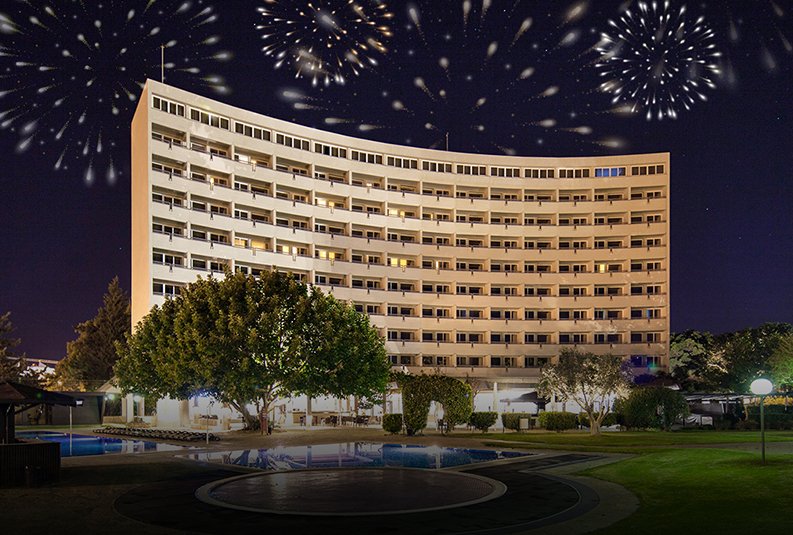 NEW YEAR'S EVE 2-NIGHT PACKAGE
1-night package 390€
Club Card 332€
/ Per person in a double room

Reservation Process
1. Select the type of room CLASSIC ROOM
2. Select New Year's Eve Package
3. Fill in your personal details
4. Join the Club Card to enjoy a 15% discount
NYE Programme
NEW YEAR'S EVE 2-NIGHT PACKAGE 3
3-night package 455€
Club Card 387€
/ Per person in a double room
Reservation Process
1. Select the type of room
2. Select New Year's Eve Package
3. Fill in your personal details
4. Join the Club Card to enjoy a 15% discount
Book Here