A voyage to Italy
Il Gattopardo is an Italian restaurant in Lisbon with a Mediterranean-inspired cuisine, in a classic and refined environment, luxurious space, in an experience not only gastronomic, but of well-being. Visit the covered terrace to enjoy your meal with a view over the city of Lisbon. The perfect restaurant for a romantic evening, or a family, friends or business dinner. Also ideal for groups, celebrate birthday parties, Christmas dinners or new year's Eve.
Our Executive Menu
For lunch, during the week, we have at your disposal the Executive Menu consisting of: starter, pasta and dessert, or starter, fish or meat and dessert, with wine by the glass included. You can enjoy your meal overlooking the city of Lisbon, in the restaurant´s covered terrace.
We recommend that you reserve your table:
T.: (+351) 213 896 622
E.:
bar.gattopardo@dompedro.com
Our Menu
Discover the best taste of Italian cuisine with our Italian and Mediterranean inspired dishes, also suitable for vegetarians. A menu consisting of salads, soups, starters, pasta, meat and fish dishes and Italian desserts. With a selection of Italian and portuguese wines.
Check our Menu
Il Gattopardo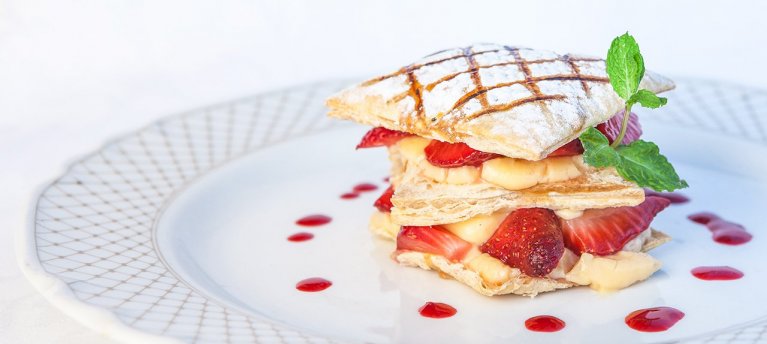 More Informations